What WIPP Does Not Say about Past 20 Years & the Future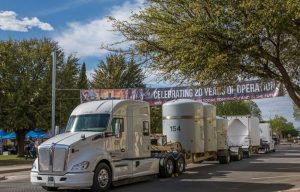 The Waste Isolation Pilot Plant (WIPP) is celebrating the 20th anniversary of the opening of the radioactive and hazardous waste dump on March 26, 1999 with outdoor events, including ice cream and a bounce house in Carlsbad, New Mexico.  https://content.govdelivery.com/accounts/USDOEOEM/bulletins/23f1c3b  Unfortunately, the celebrations minimize past and present health and safety problems and do not disclose the plans of the Department of Energy (DOE) and its for-profit contractors to expand WIPP.  http://nuclearactive.org/wipp-worker-exposures-being-investigated/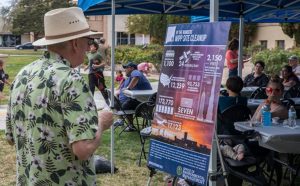 Expansion plans include much more waste, different forms of waste, a new multi-use shaft to facilitate new waste-disposal rooms to expand the underground footprint, and surface storage.  None of that waste was included in the WIPP Land Withdrawal Act that limits the types and amounts of waste allowed.  The proposed additional waste and facilities are not included in the existing WIPP Permit issued by the New Mexico Environment Department.  Please join the resistance to oppose DOE's expansion plans.
DOE wants five new types of waste: "surplus" plutonium from nuclear weapons; high-level waste from the Hanford and Savannah River sites; commercial "Greater Than Class C" radioactive waste; commercial waste from West Valley, New York; and the storage of elemental mercury.
The existing ten-year New Mexico hazardous waste permit expires in December 2020.  https://www.env.nm.gov/hazardous-waste/wipp/  The permit renewal application is anticipated to include the addition of a long-term, above-ground storage facility; additional waste disposal areas and drifts; and changing the 2024 date to end waste disposal operations.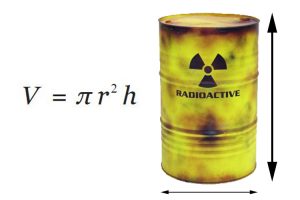 DOE may incorporate these changes into their permit application, or to separately submit modifications to the permit.  In recent years, DOE has submitted various modifications, including one to change how the waste volume is calculated to allow 30 percent more waste than the legal limit.  That modification request is now before the New Mexico Court of Appeals.  http://nuclearactive.org/ccns-sues-to-stop-wipp-expansion/
Before submitting the permit renewal application, DOE is required to hold public meetings.  For the previous renewal, the pre-application meetings were held in February 2009, and final permit approval was not until November 2010. Based upon that history, pre-application meetings should have already been held, but they have not even been announced.  Activists are concerned that DOE is delaying the public meetings to make the renewal process more rushed, which would disadvantage the public and the Environment Department, which have much fewer resources than DOE and its contractors.
Don Hancock, of Southwest Research and Information Center, said, "DOE should immediately announce the pre-application meeting dates and fully disclose its plans for expansion. Through public comments and hearings, people can tell the Environment Department what limits on more waste and additional facilities should be included in the permit."  http://www.sric.org/
---

The Regional Coalition of LANL Communities meets Friday, April 26th from 1:30 to 4:30 pm at the City of Espanola City Hall.  http://regionalcoalition.org/ The agenda at https://regionalcoalition.org/wp-content/uploads/April-23-Agenda.-v.1.pdf
 Celebrate the new season in the Espanola Healing Foods Oasis and Honor our Earth Mother on Saturday, April 27th from 9 to 1 pm. More info at: https://conta.cc/2XzlIwU
There will be:
– opening blessings and welcome
– honoring community partners and sponsors
– garden planting and maintenance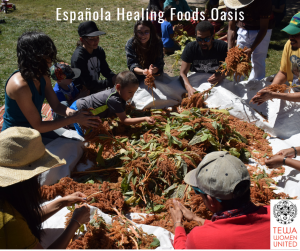 – introducing the Española Seed Library Project!
– sharing food
Please bring:  Sun hat, sturdy shoes for working on the earth, water bottle, sack lunch and an open heart!
We'll provide:  water, snacks, gardening tools
This is a free event… everyone is welcome!
RSVP on the Facebook event page
Tags: Department of Energy, DOE, Don Hancock, Land Withdrawal Act, New Mexico Environment Department, permit renewal application, Southwest Research and Information Center, SRIC, Waste Isolation Pilot Plant, WIPP, WIPP expansion