Public Comments Needed for EPA about LANL Industrial Wastewater Discharge Permit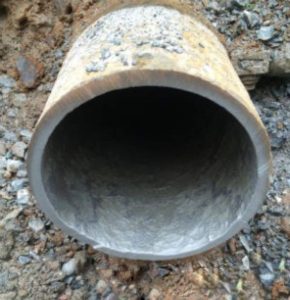 The federal Environmental Protection Agency (EPA) reopened the comment period for the industrial wastewater discharge permit for Los Alamos National Laboratory (LANL) facilities, including the Radioactive Liquid Waste Treatment Facility.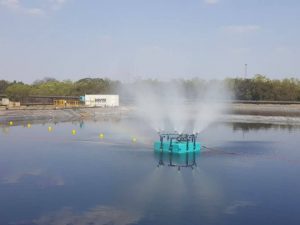 https://www.epa.gov/nm/los-alamos-national-laboratory-lanl-limited-reopening-public-comment-period-npdes-permit-no  The Clean Water Act requires a "discharge of [a] pollutant" in order for EPA to issue a permit.  This facility has not discharged for at least a decade.  A mechanical evaporator is used to treat the wastewaters.  Nevertheless, EPA says it will issue a discharge permit for it.
If a facility that handles, treats and stores hazardous waste has a Clean Water Act permit, then it is automatically exempt from regulation by the hazardous waste laws, including the Resource Conservation and Recovery Act, or RCRA.  Under this exemption, LANL can avoid meeting the more protective and stringent RCRA requirements.
For example, hazardous waste regulation requires a public permitting process for approval of new construction.  LANL has avoided this requirement.  EPA admits in its Fact Sheet that LANL has "a newly constructed main low-level [liquid] waste treatment facility, [] with an estimated operational start date in 2023."  https://www.epa.gov/nm/los-alamos-national-laboratory-lanl-limited-reopening-public-comment-period-npdes-permit-no-0  There has been no public permitting process for this new facility.  Instead, LANL and the New Mexico Environment Department have been using the New Mexico Water Quality Act regulatory definition of a "discharge permit modification" to allow the design and construction of the new facility without public knowledge.   20.6.2.7.P NMAC.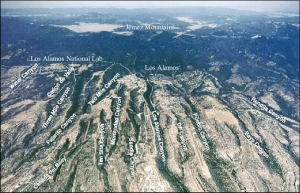 In particular, this new facility was not designed to meet the seismic risk on the Pajarito Plateau, as required by RCRA.  The risk is significant.  40 CFR 264, Appendix VI to Part 264:  Political Jurisdictions in Which Compliance with § 264.18(a) Must Be Demonstrated, including Los Alamos County.  The new wastewater treatment facility is located across the street from the site of the Chemistry and Metallurgy Research Replacement Project.  As you may recall, the proposed super Walmart-sized Nuclear Facility was canceled due to the seismic risk on the Pajarito Plateau.  https://nuclearactive.org/obama-proposes-3-billion-for-nuclear-weapons-projects-at-lanl-in-lieu-of-cmrr-nuclear-facility/
Other RCRA requirements include assurances of the engineering integrity of the tank systems where waste treatment and storage take place, and completeness of the closure plan.  These requirements are intended for review through a public process, enabling members of the public to advocate more protective levels of public health and safety assurances than provided in the Clean Water Act.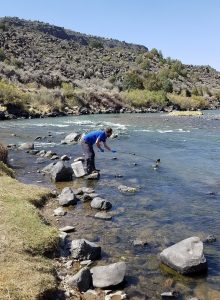 Please raise your voice in support of the New Mexico Environment Department recommendation that all discharge sites covered by the industrial wastewater permit be sampled for PFAS.
Recent LANL and New Mexico Environment Department sampling results show levels of PFAS, or "forever pollutants," in the canyons where LANL has historically discharged industrial wastewaters.  The sampling results in the canyons covered by the EPA discharge permit show levels of PFAS contamination at 60 times and more than the recommended lifetime exposure limits.
Here are links to recent articles about PFAS in New Mexico, as well as background information and fact sheets. https://www.newmexicopbs.org/productions/groundwater-war/stories/ and https://www.sfreporter.com/news/2021/01/19/forever-pollutants/   More information about PFAS:  https://www.env.nm.gov/pfas/main/ ,  https://www.env.nm.gov/pfas/about-pfas/  ,  https://www.env.nm.gov/pfas/data/ .
Comments are due to EPA on Monday, March 1st.  Sample public comments that you can modify for your own use are available at nuclearactive.org. EPA comment for LANL industrial discharges 2-26-21
---


1. Friday, Feb. 26th and Saturday, Feb. 27th from noon to 1 pm –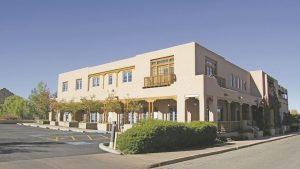 Protest LANL signing a 10-year lease (for the former Descartes building) to establish itself in Santa Fe at the corner of Guadalupe and W. Alameda. JOIN US!  We'll have banners.  Please bring a sign.
2. Monday, March 1st –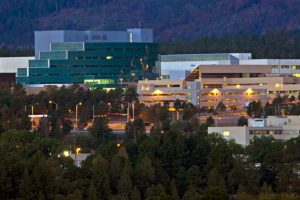 comments due to EPA about LANL industrial wastewater discharge permit. See above CCNS News Update.
3. Tuesday, March 2nd – comments due to DOE about the proposed Versatile Test Reactor. DOE has another plan for the same 34 Metric Tons of surplus plutonium, which is as fuel for its proposed three to six billion dollar Versatile Test Reactor,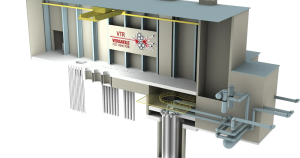 a fast neutron reactor at the Idaho National Laboratory. https://www.energy.gov/ne/nuclear-reactor-technologies/versatile-test-reactor    A short sample public comment letter that you can modify is available here.  Sample comment Versatile Test Reactor 2-4-21        
4. Wednesday, March 3rd at 7 pm MST –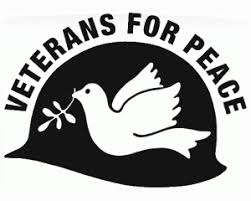 San Diego Veterans for Peace, Chapter 91 virtual Zoom presentation about the United Nations Treaty on the Prohibition of Nuclear Weapons:  Ratification and Mobilization with Marylia Kelley, Tri-Valley Communities (CARES).    For more information, go to http://trivalleycares.org/
Tags: CCNS, Chemistry and Metallurgy Research Replacement Project, Clean Water Act, Environmental Protection Agency, EPA, exemption, hazardous waste laws, industrial wastewater discharge permit, LANL, Los Alamos County, Los Alamos National Laboratory, mechanical evaporator, new construction, New Mexico Environment Department, New Mexico Water Quality Act, no discharge, PFAS, Political Jurisdictions in Which Compliance with §264.18(a) Must Be Demonstrated, Radioactive Liquid Waste Treatment Facility, RCRA, Resource Conservation and Recovery Act, RLWTF, super Walmart-sized Nuclear Facility, "a newly constructed main low-level [liquid] waste treatment facility, "discharge permit modification, " seismic risk. 40 CFR 264 Appendix VI