Virtual Public Hearing about New Mexico's Water Quality Standards Begins on Tuesday, July 13th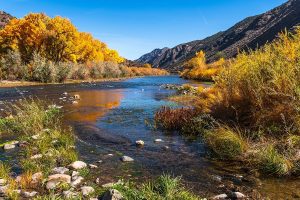 If you live near or recreate on a New Mexico river, stream, or lake or irrigate from one, you may be concerned about its water quality.  The Clean Water Act requires states to review their surface water standards every three years to ensure they continue to protect water quality.  Thus the administrative process is called the Triennial Review.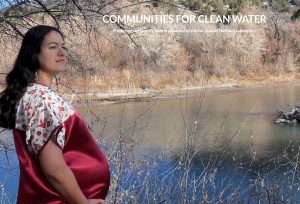 On Tuesday, July 13th, the virtual public hearing about New Mexico's water quality standards begins.  The New Mexico Water Quality Control Commission is holding the hearing.  The Triennial Review process provides an opportunity for public input.  https://www.env.nm.gov/surface-water-quality/2020-triennial-review/
The Communities for Clean Water (CCW) and the Gila Resources Information Project (GRIP) have prepared a fact sheet, talking points, a backgrounder about the Triennial Review, and a sample comment letter for creating your own comments. To access these four documents, see below or visit these websites  http://ccwnewmexico.org/ , and https://gilaresources.info/ .
Links to participate in the virtual hearing are found in the fact sheet.
CCW and GRIP have submitted written rebuttal testimony to challenge several changes to the standards proposed by the New Mexico Environment Department, Los Alamos National Laboratory, and the New Mexico Mining Association.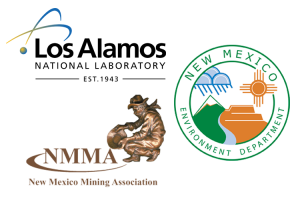 CCW and GRIP have put forward four rebuttal witnesses.  They are:  Elder Kathy Wan Povi Sanchez, the Sayain Project Coordinator and past Director of Tewa Women United; Pamela E. Homer, Environmental Scientist; Allyson Siwik, Executive Director of GRIP; and James R. Kuipers, Professional Engineer.  To review the rebuttal testimony, visit  https://www.env.nm.gov/water-quality-control-commission/wqcc-20-51-r/ and scroll down to Items 34 and 35.
In their rebuttal, CCW and GRIP suggested changes to the proposed Environment Department's definition of "contaminants of emerging concern."  CCW and GRIP have proposed that these contaminants, such as PFAS, be named "emerging contaminants" and the proposed definition be expanded to state, "emerging contaminants are chemical compounds that, although suspected to potentially have adverse effects, may not have regulatory standards, and the concentrations to which adverse effects are observed may not have been fully studied."  If the Water Quality Control Commission adopts the proposed language, the definition will be included in the standards and allow the Environment Department to begin setting standards for the contaminants.
Public comments will be accepted from 5 to 6 pm each day of the hearing.  Beginning on Wednesday, July 14th, public comment also will be accepted each day from 8 to 9 am.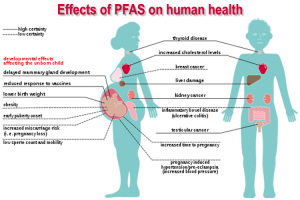 Use the chat function to sign up.  Five minutes have been allocated for each commenter.  Given the complexity of the issues, five minutes may not be enough time.  Please include this concern in your comments.  2021-06-24-WQCC-DRAFT-Agenda-for-2021-07-13-Triennial-Review-GC-1
CCW and GRIP are represented by Charlie deSaillan of the New Mexico Environmental Law Center.  https://nmelc.org
---


Did You Know?  We are Podcasting! 
1. Every Friday from noon to 1 pm –
Protest LANL signing a 10-year lease (for the former Descartes building) to establish itself "permanently" in Santa Fe at the corner of Guadalupe and W. Alameda. JOIN Veterans for Peace, CCNS, Nuclear Watch NM, and others. We'll have banners.  Please bring a sign.
2. Tuesday, July 13th to Friday, July 16th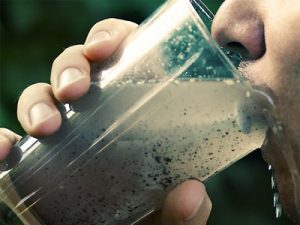 (and possibly beyond), Public Hearing about New Mexico's Water Quality Standards. https://www.env.nm.gov/surface-water-quality/2020-triennial-review/ and http://ccwnewmexico.org/
3. Wednesday, July 14th from 9 am to 12:20 pm and from 1 to 5 pm,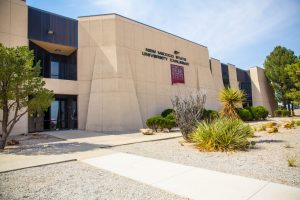 New Mexico Interim Legislative Radioactive & Hazardous Materials Committee Meeting at NMSU Carlsbad. Topics include:  in the morning:  Proposed Consolidated Interim Storage in SE NM, Permit Modifications and the Future of WIPP, Carlsbad Env'l Monitoring and Research Center – Research Projects and Monitoring of WIPP, after lunch:  Produced Water Issues In and Out of the Oil Field, Updates on Remediation of the Carlsbad Brine Well, and Briefing on New Mexico v. U.S. Nuclear Regulatory Commission.  Public Comment at 3:30 pm for those present at the meeting.  Agenda and handouts available at:   https://nmlegis.gov/Committee/Interim_Committee?CommitteeCode=RHMC
4. Thursday, July 15th from 6 pm to Friday, July 16th around 6 pm,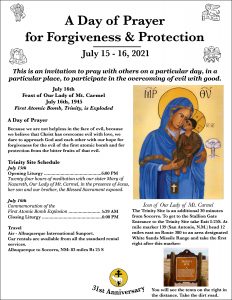 A Day of Prayer for Forgiveness and Protection, at the Stallion Gate Entrance to the White Sands Missile Range and the Trinity Site. July 16th is the Feast of Our Lady of Mt. Carmel, as well as the 76th year since the first atomic bomb test at the Trinity Site in New Mexico. Flyer- Day of Prayer July 15-16 2021 Invitation
5. Saturday, July 17th –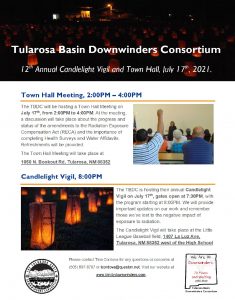 Tularosa Basin Downwinders Consortium (TBDC) Town Hall Meeting and Candlelight Vigil in Tularosa. From 2 to 4 pm, the TBDC will host a Town Hall meeting to discuss the Radiation Exposure Compensation Act (RECA) at the old Community Center, 1050 N. Bookout Road, Tularosa, NM. At 8 pm, the TBDC will host the 12th Annual Candlelight Vigil to memorialize loved ones who have lost their lives to cancer and honor those who are living with or who have survived cancer.  It will take place at the Tularosa Little League Field, 1407 LaLuz Avenue, Tularosa, NM.  Gates open at 7:30 pm.  https://www.trinitydownwinders.com/        
Tags: Allyson Siwik, CCW, Charlie deSaillan, Clean Water Act, Communities for Clean Water, Elder Kathy Wan Povi Sanchez, emerging contaminants, Gila Resources Information Project, GRIP, James R. Kuipers, New Mexico Environmental Law Center, New Mexico Water Quality Control Commission, Pamela E. Homer, PFAS, Triennial Review